Adoption Option Inc. is a Michigan non-profit corporation. We are licensed by the State of Michigan as a child placing agency to provide a variety of adoption and other services.
About Adoption Option Inc.
Our History
A Child Reached Is A Child Saved…
Adoption Option Inc. a Michigan non-profit corporation and is licensed by the State of Michigan as a child-placing agency to provide a variety of adoption and other services. It has been designated as a 501(c)(3) tax-exempt organization by the Internal Revenue Service.
Adoption Option Inc. was initially founded to provide adoption services, help children in the foster care system and to share free information about adoption and foster care. Since inception we have provided home studies for many types of Michigan families. We have provided services to families adopting domestically, both to children located inside and outside the State of Michigan. Later we began offering foster licensing and foster care services.
In 2012 we began offering services to help families with children in foster care, work to improve their parenting skills so that their children could be returned to them. In 2013 we began offering evidence-based parent education services. Each year the amount of family preservation services we provide has continued to grow.
Parents And Children Together (PACT)
Parents Using Life Skills Education (PULSE)
Advanced in Home Parent Education (AIH)
Helpful Resources
Find answers to common questions. Contact us directly for more information.
(989) 839-0534
AOICWO Board of Directors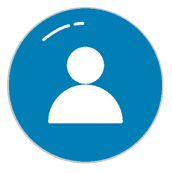 Mrs. DeLois Leapheart
Member Bio
Mrs. Leapheart is, by God's grace, the founder of Adoption Option Inc. She first became licensed to practice law in the State of Indiana in 1982 and has practiced law in the State of Michigan since 1983. She has published several articles on topics such as adoption and business law. With the help of a talented group of employees, contractors, volunteers, collaborators and donors, she endeavors to help improve the lives of children and families primarily in the Great Lakes Bay Region and the Mid-Michigan area.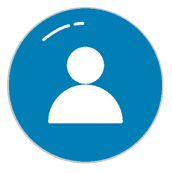 Pastor Wally Mayton
Member Bio
Pastor Wally came to Midland to serve the congregation of Memorial Presbyterian Church; however, his vision for helping people could not be confined to one church. He serves in the Midland Chamber of Commerce and has helped numerous other local non-profits in a substantial number of tangible and intangible ways. He consistently reads the Midland Daily News, every day in search of an opportunity to uplift another human being. When he locates an article about someone he knows, he cuts it out of the newspaper and encloses that original article inside a card with a handwritten original and thoughtful note of encouragement.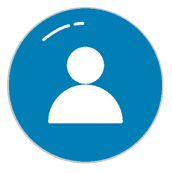 Mrs. Hazel Jones, Emeritas
Member Bio
Mrs. Jones retired from The Dow Chemical Company as a Senior Finance Manager after 32 years of employment. During her tenure she held various positions in Accounting, Finance and Human Resources. Through her volunteerism, she has counseled small businesses and non-profit start-ups on how to set-up, implement and/or improve good business practices including internal controls. Mrs. Jones holds a Bachelor of Arts degree in Accounting from Lewis University in Lockport, Illinois. She is a founding board member of Adoption Option, Inc.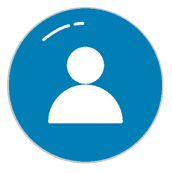 Carol J. Burns, PhD, MPH, Fellow ACE
Member Bio
Dr. Carol Burns is president of Burns Epidemiology Consulting with expertise in occupational and environmental epidemiology. Her research has addressed worker health, particularly in the context of evaluating and reducing exposure. She holds a doctorate degree in epidemiology from the University of Michigan and a master's degree from Tulane University School of Public Health and Tropical Medicine. Her expertise includes systematic literature reviews, developing and managing scientific workshops, and communicating epidemiology topics to lay audiences. Dr. Burns
has communicated her work to different audiences, including employees, regulatory agencies and the public.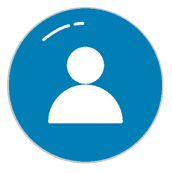 Mr. Perry Holmon
Member Bio
Perry Holmon is an Associate Director in the Information Systems Department for Dow, Inc. where he has worked for more than 35 years. He is also a member on the Board of the Directors for the Dow Employees Credit Union (DCECU) where he chairs the Budget Committee and serves on the Information Systems Committee. He earned a computer science and mathematics degree from Alcorn State University and a Masters of Business Administration from Central Michigan University.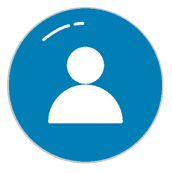 Ms. Sharon Leenhouts
Member Bio
Ms. Leenhouts is the Principal of Medical Data Solutions LLC in Midland, MI, where she owns and operates a consulting venture providing customized business management solutions for the healthcare industry. She has been in the healthcare industry for 40 years after graduating from Colorado College with a Bachelor of Arts degree in biology and a minor in chemistry and with a Master's degree in Health Services Administration from the University of Michigan. Ms. Leenhouts is also a board member of the Epilepsy Foundation of Michigan, Do-All Inc., King's Daughters Home – Midland, MI, and Memorial Presbyterian Church – Midland Board of Elders.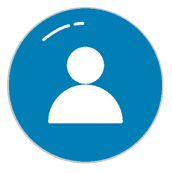 Mr. Smallwood Holoman, JR.
Member Bio
Mr. Holoman is a scientist and business consultant from Midland, MI. He earned a Bachelor of Science in Chemistry from Norfolk State University and went on to work with The Dow Chemical Company for 34 years. Mr. Holoman is the former president and chairman of the Michigan 4H Foundation and the Saginaw Community Foundation, and vice-president of the Saginaw County Youth Protection Council. Holoman is also serves on the Eastern Division Advisory Board of Isabella Bank. He brings his experience of development and governance in the non-profit community and civic organizations to AOI.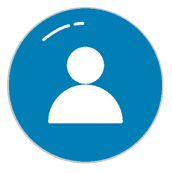 Mr. Theophilus Leapheart
Member Bio
Mr. Leapheart brings to the governing board 30 years of experience working for a large international firm. He has contributed in a variety of positions, including, but not limited to, Senior Research Chemist, Project Leader, Safety and Environmental Coordinator, Group/Research Leader, Senior Research Manager and Molecule Technology Leader. Based on his experience as a leader of groups responsible for providing services to various business teams, he advises Adoption Option Inc. on effective strategies for service providers.