Adoption Option Inc. is a Michigan non-profit corporation. We are licensed by the State of Michigan as a child placing agency to provide a variety of adoption and other services.
About Adoption Option Inc.
Our History
A Child Reached Is A Child Saved…
Adoption Option Inc. a Michigan non-profit corporation and is licensed by the State of Michigan as a child-placing agency to provide a variety of adoption and other services. It has been designated as a 501(c)(3) tax-exempt organization by the Internal Revenue Service.
Adoption Option Inc. was initially founded to provide adoption services, help children in the foster care system and to share free information about adoption and foster care. Since inception we have provided home studies for many types of Michigan families. We have provided services to families adopting domestically, both to children located inside and outside the State of Michigan. Later we began offering foster licensing and foster care services.
In 2012 we began offering services to help families with children in foster care, work to improve their parenting skills so that their children could be returned to them. In 2013 we began offering evidence-based parent education services. Each year the amount of family preservation services we provide has continued to grow.
Parents And Children Together (PACT)
Parents Actively Learning (PAL)
Parents Using Life Skills Education (PULSE)
Families Together Building Solutions  (FTBS)
Helpful Resources
Find answers to common questions. Contact us directly for more information.
(989) 839-0534
AOICWO Board of Directors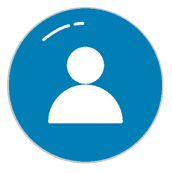 Mrs. DeLois Leapheart
Member Bio
Mrs. Leapheart is, by God's grace, the founder of Adoption Option Inc.  She first became licensed to practice law in the State of Indiana in 1982 and has practiced law in the State of Michigan since 1983.  She has published several articles on topics such as adoption and business law.  With the help of a talented group of employees, contractors, volunteers, collaborators and donors, she endeavors to help improve the lives of children and families primarily in the Great Lakes Bay Region and the Mid-Michigan area.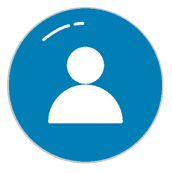 Pastor Wally Mayton
Member Bio
Pastor Wally came to Midland to serve the congregation of Memorial Presbyterian Church; however, his vision for helping people could not be confined to one church. He serves in the Midland Chamber of Commerce and has helped numerous other local non-profits in a substantial number of tangible and intangible ways. He consistently reads the Midland Daily News, every day in search of an opportunity to uplift another human being. When he locates an article about someone he knows, he cuts it out of the newspaper and encloses that original article inside a card with a handwritten original and thoughtful note of encouragement.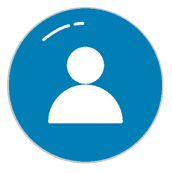 Mrs. Hazel Jones, Emeritas
Member Bio
Mrs. Jones brings years of experience working in a variety of financial areas. Before retiring from a 32-year career with the same company, she gained experience in several different areas, including accounting, purchasing, finance, and as the Payroll Supervisor and Senior Finance Manager for the company's entire North American Operations. Mrs. Jones' industry expertise has enabled her to provide our organization with excellent advice in a variety of areas.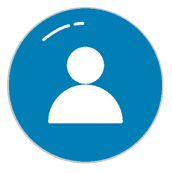 Carol J. Burns, MPH, PhD
Member Bio
Carol Burns is president of Burns Epidemiology Consulting and an adjunct professor of epidemiology at the Central Michigan University College of Medicine, having previously worked in occupational epidemiology at The Dow Chemical Company for two decades.  She holds a doctorate degree in epidemiology from the University of Michigan and a master's degree from Tulane University School of Public Health and Tropical Medicine.  Carol serves on multiple working groups and industry trade associations examining health effects related to occupational and agricultural exposures.  Her primary areas of focus are assessing exposure in epidemiology studies and improving the use of epidemiology for use in risk assessment.  She is passionate about communicating the role of epidemiology indecision-making to colleagues, community members and government regulators. Active in the epidemiology community, she was the newsletter editor of the American College of Epidemiology for many years and currently chairs the ACE Career and Mentoring committee.  Also active locally, she is a Board member of Adoption Option, Inc. and serves on a health panel for the United Way.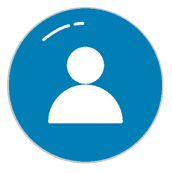 Mr. Perry Holman
Member Bio
Mr. Holmon is an Associate Director in the Information Systems Department for The Dow Chemical Company, where he has worked for almost 27+ years. He manages global IT projects for the Finance, Legal and Business Reporting areas. Mr. Holmon is a member on the Board of the Directors for the Dow Employees Credit Union (DCECU) where he chairs the Budget Committee and serves on the Information Systems Committee. Mr. Holmon earned a computer science and mathematics degree from Alcorn State University and a Masters of Business Administration from Central Michigan University.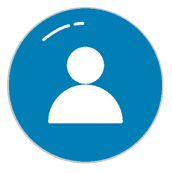 Ms. Sharon Leenhouts
Member Bio
Ms. Leenhouts is the Principal of Medical Data Solutions LLC in Midland, MI, where she owns and operates a consulting venture providing customized business management solutions for the healthcare industry. She has been in the healthcare industry for 37+ years after graduating from Colorado College with a Bachelor of Arts degree in biology and a minor in chemistry and with a Master's degree in Health Services Administration from the University of Michigan. Ms. Leenhouts is also a board member of the Epilepsy Foundation of Michigan, and Do-All Inc.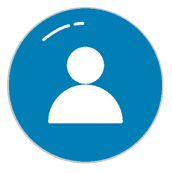 Mr. Smallwood Holoman, JR.
Member Bio
Mr. Holoman is a business and communication consultant from Midland, MI. He earned a Bachelor of Science in Chemistry from Norfolk State University and went on to work with The Dow Chemical Company for 34 years. Currently, Mr. Holoman is the president and chairman of the Michigan 4H Foundation, executive board member of the Saginaw Community Foundation, and a member of the Saginaw County Youth Protection Council. He brings his experience of development and governance in the non-profit community and civic organizations to AOI.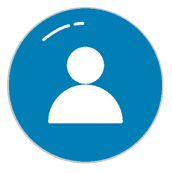 Mr. Theophilus Leapheart
Member Bio
Mr. Leapheart brings to the governing board 30 years of experience working for a large international firm. He has contributed in a variety of positions, including, but not limited to, Senior Research Chemist, Project Leader, Safety and Environmental Coordinator, Group/Research Leader, Senior Research Manager and Molecule Technology Leader. Based on his experience as a leader of groups responsible for providing services to various business teams, he advises Adoption Option Inc. on effective strategies for service providers.
Thank You to our current 2020 Sponsors
Adoption Level  
Michael & Claudia Goad
  Wildfire Credit Union  
Michael & Nena Meath
Foster Care Level
Horizons Bank
 SAMSA
Rebecca & Gordon Cox
TCF Bank
Youth Services Level 
Alloy Construction Services Inc. 
Glastender
Ieuter Insurance Company
Medical Data Solutions
Memorial Presbyterian Church
Preston & Betty Jones
Warner Norcross +  Judd
Wirt-Rivette Group
Contact Adoption Option, Inc.
Contact AOICWO to discuss your interest in adoption. Work with a knowledgeable staff member to get the answers and information you need.